Sharing USB Ports
USB over Network Server allows sharing USB Ports over a network making all the devices plugged into them available for remote computers with USB over Network Client installed.
Share USB Port
To share a USB port, plug a USB device into it and click

Share Port button.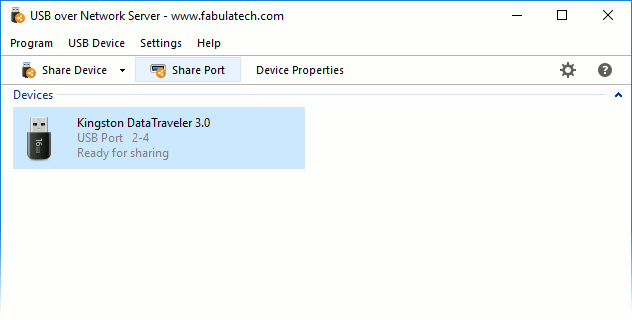 A USB port can be shared with a USB device plugged only.
When you share the USB port, the device plugged into it gets shared automatically.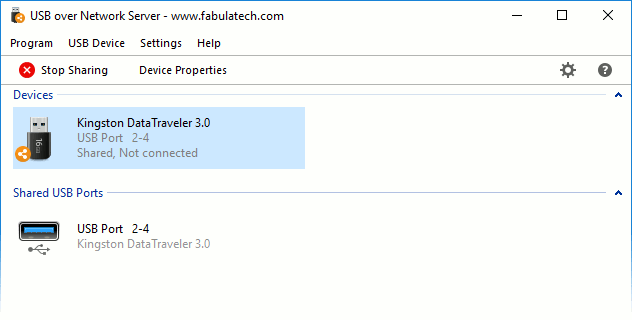 When you unplug the device the USB port remains shared and the device becomes unshared.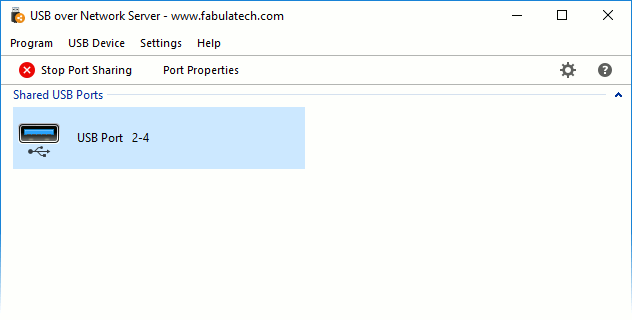 RootHub port can be shared only as High Speed or non-High Speed. It depends on the speed of the device inserted in this port. A notification will be displayed informing about the supported USB device speed. The port speed will be indicated in the port name in the USB over Network Server window.
If the RootHub port has been shared as HighSpeed but you want it to support devices regardless of their speed, a non-Hign Speed device has to be plugged into the port and shared again. After that the RootHub port will support both High Speed and non-High Speed devices.
Stop USB Port Sharing
To stop USB port sharing, choose a shared USB port and click

Stop Port Sharing button. The port becomes unshared but the device plugged into it stays shared until it is unplugged.
Related Topics