Callback Connection to Client
USB over Network Client can be configured to accept incoming connections from USB Servers. It means that adding USB Server to the Client can be initiated from the Server side.
To initiate callback connection select Connect to client from the Program menu.

Specify the remote Client location (external or internal IP or computer name) and password (if required). If TCP-port was changed on the client, the same port number should be specified instead of the default 33001. You can also specify optional Message which will be shown on the Client side if confirmation is required. Then click OK button.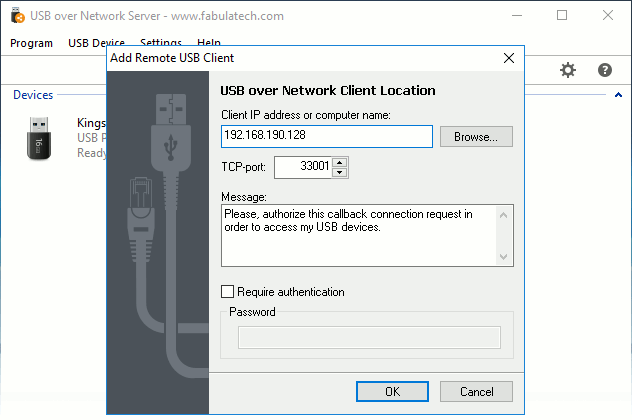 USB Client will be added to the Callback connections list.