Device Tags
Device Tags is a useful feature allowing to organize large pool of similar devices in groups. It's very useful when many users are waiting to connect a Hardware Key, for example, to perform some task and release it for the next user. USB over Network Client can be configured to connect first available tagged device automatically or notify user when a tagged device is available on any connected Server.
Device Tags must be specified using Advanced Device Sharing only. Select a USB device you want to share and click the down-arrow next to

Share Device button.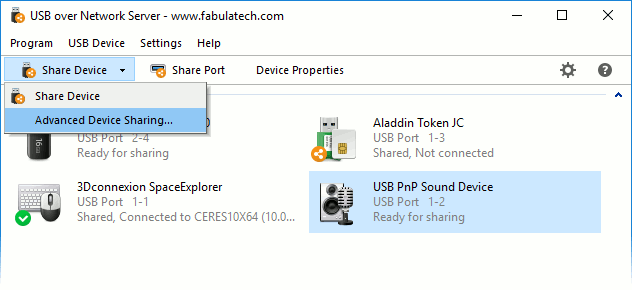 The window with the selected USB device settings will be opened.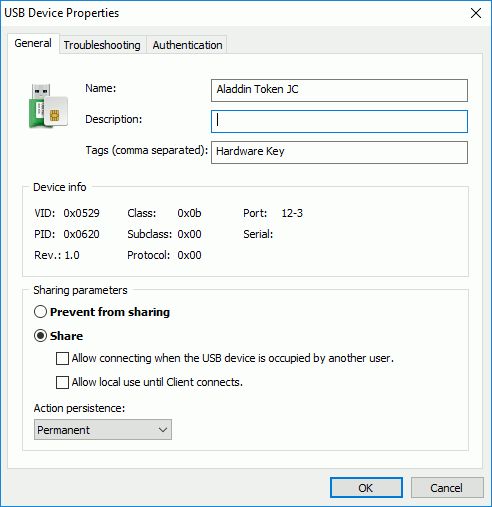 On this page, set comma-separated device Tags, then click OK and the device will be shared.
From now, this device will appear in the Tagged Devices list on the USB over Network Client. If Action persistence is Permanent Device Tags will be stored after system restart or device unplug.
Please note!
Device Tags will be stored only for devices which are shared using Advanced Device Sharing. If the device was unshared or shared manually, its Tags will be lost and should be specified again using Advanced Device Sharing.
Related Topics