Device Options
Some USB devices can work incorrectly being redirected to remote desktop session. There are several common quirks that can make the devices work properly in such case. It is recommended to apply the quirks to the device in different combinations.
To access troubleshooting settings in the USB for Remote Desktop tray menu select Device Options item.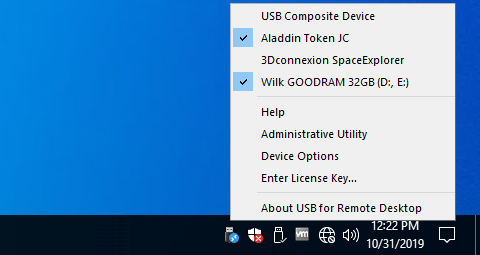 Dialog will be opened where you can select the device and adjust its troubleshooting options.