Using USB for Remote Desktop Server
USB for Remote Desktop Server makes USB devices plugged to Workstation side available for remote desktop users.
The program must be installed on the remote machine to which users log in remotely.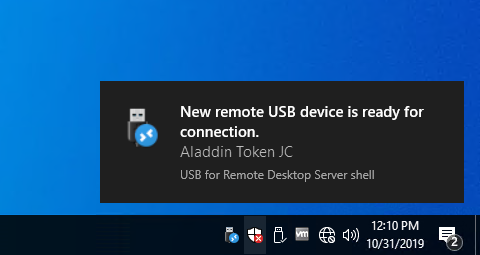 In order to connect a required USB device, simply click on the USB for Remote Desktop icon in the tray menu in your remote session and select the required devices from the list.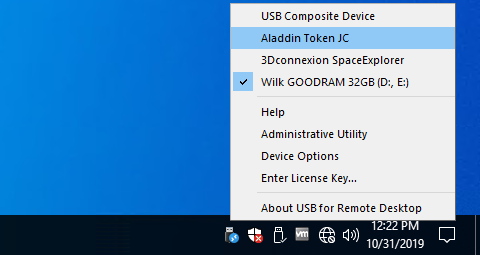 Every time you login to your session that devices will be connected automatically. In order to prevent device from connecting, just remove selection for that device.