Adding USB Servers Manually
USB over Network Client allows you to connect USB devices plugged into remote computers. In order to do this you need to install USB over Network Server on those remote computers.
Click

Add Server button. Specify the address and TCP port (default 33000) of the remote USB over Network Server. Then click OK.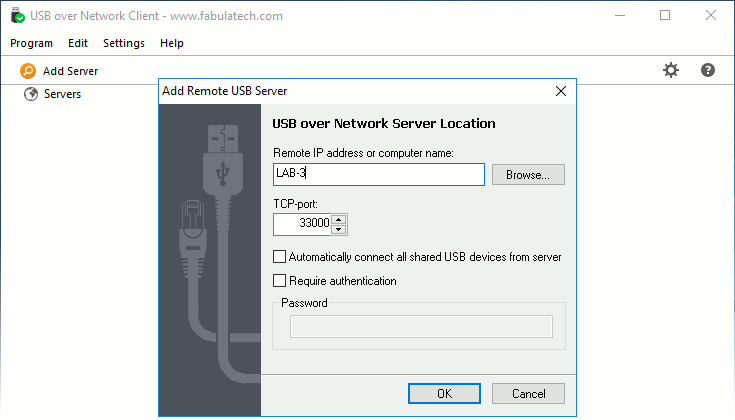 As a result, specified USB over Network Server will be added to the list of servers. If the server is active at the moment, the program will show the real-time list of USB devices shared on the server.

Related Topics