Printer Auto Mapping
When you login to your remote session, Fabulatech Virtual Printer is created there. This is the virtual printing device that's mapped to the default printer of your local computer. Print to Fabulatech Virtual Printer within your remote desktop session. The actual printing will be performed to the local default printer.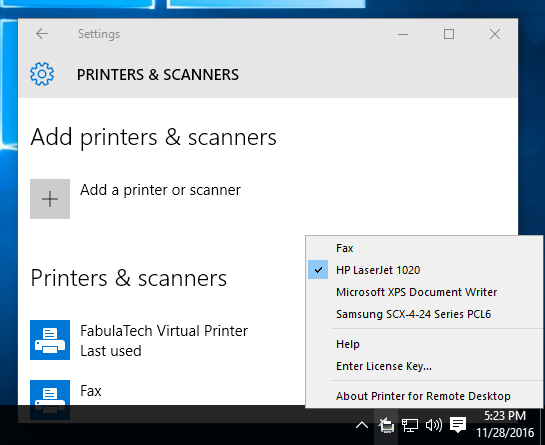 If there is a necessity to print to a non-default local printer, please see the Switching Between Several Printers section.
If the default printer on the local computer is not available at the moment you print (turned off or unplugged), the print job will appear in the remote session print queue.