Sharing Serial Device
Network Serial Port Kit allows you to share any serial devices connected to serial ports of PC making them available for remote computers with installed Network Serial Port Kit.
To make a serial device available for remote computers you have to share physical serial port to which the device is connected.
1. Click

to share physical serial port.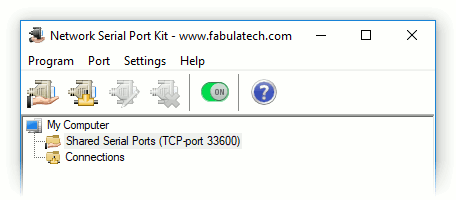 2. Select physical serial port you want to share from drop-down list and click OK.
Note: Click Advanced button to configure fixed COM port settings and transmission speed limitation. Refer to Physical Serial Port Advanced Settings for details.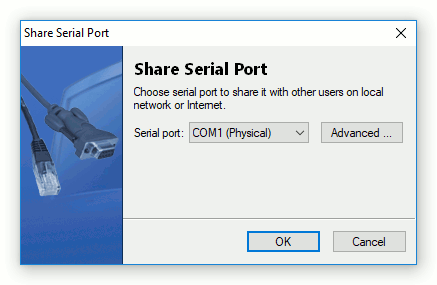 The program will share physical serial port making it available for remote computers.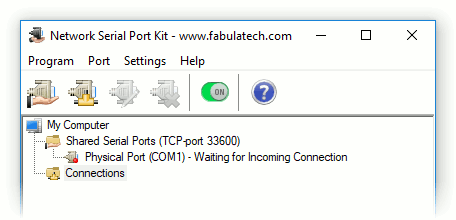 Related Topics